Xiaomi has today announced that it will be holding an event in China on 9th September where the company is expected to launch its new products. One of the product to launch at the event is Mi Charge Turbo.
The Mi Charge Turbo is a wireless charging technology designed for the 5G era, says the company. The product will reportedly provide an improved overall speed as well as will outline the future of the wireless charging technology, claims Xiaomi.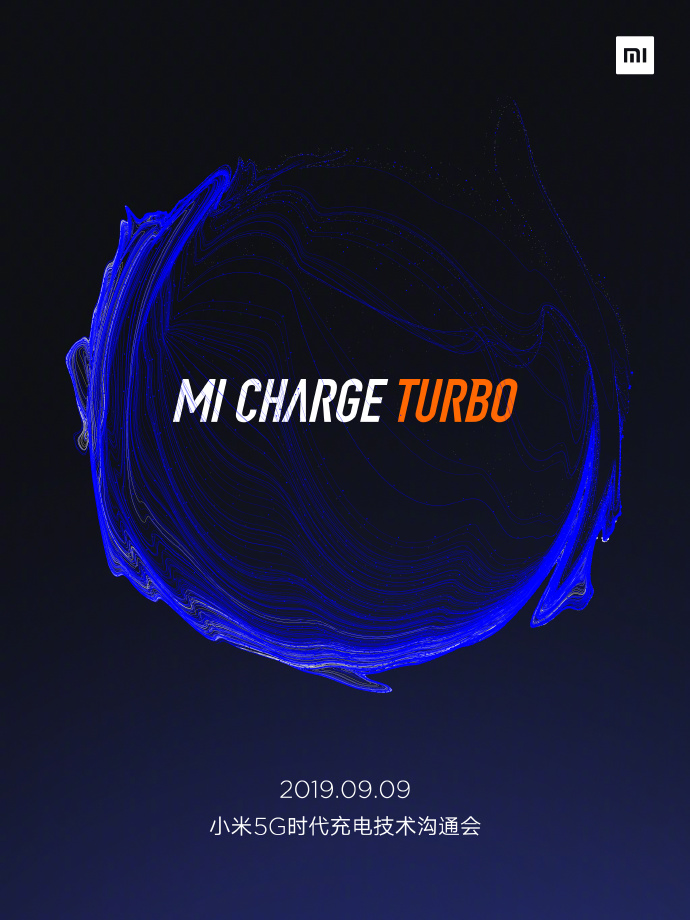 Currently, Xiaomi's wireless flash charging technology maxes out at 20W while the wired charging peaks at 27W. Now, it seems that the company has closed down the gap and is all set to unveil new wireless charging for 5G smartphones.
While the company had introduced the 20W wireless charging technology on its Mi 9flagship smartphone, the same technology is yet to show up on another smartphone from the Chinese company.
It remains to be seen what speed the upcoming Mi Charge Turbo technology will support but it will definitely be faster than 20W. It'd be great if it surpasses Huawei's 30W wireless charger which was certified by FCC last month and is expected to charge the upcoming Huawei Mate 30 Pro.
Offering faster-charging technology for the 5G smartphones makes sense given that the technology drains out the battery more. We expect the company's upcoming flagship smartphone — Mi MIX 4 to come powered by this new Mi Charge Turbo Wireless Charging.
Meanwhile, the Chinese company has also scheduled a launch event in India on 17th September where it is expected to unveil multiple products in its smart home range.